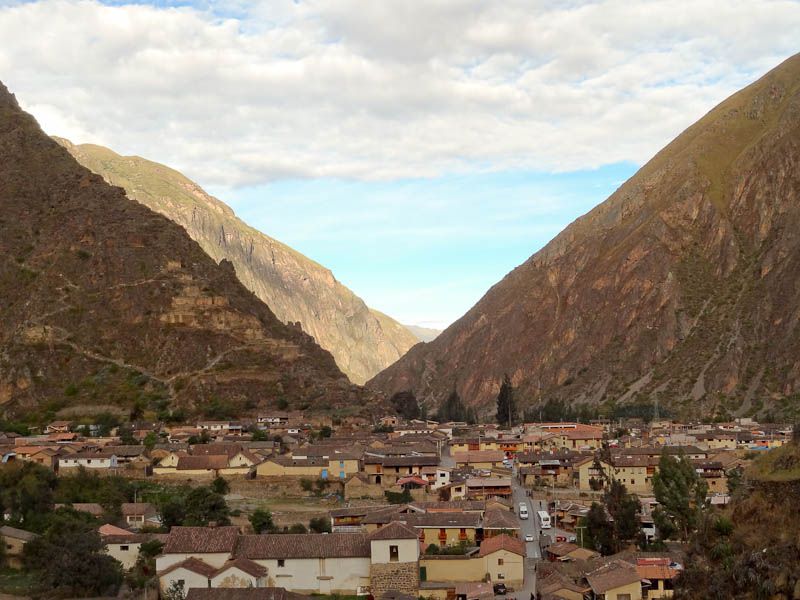 Ollantaytambo – An Emperor's Home And The Last Stop Before Machu Pichu
Ollantaytambo was built for an Incan emperor. What remains is an impressive site with the emperor's face indelibly watching the city.
Face Carving
For me, the most impressive thing about Ollantaytambo is the carving of the Inca Emperor's face into the mountain. The length of the face is about 30ft/10m. It's a wonder how the carvers hung there to carve.
Unfortunately, it's not easy to spot. I circled it in red below.
Agricultural Terraces
The scale of the agricultural terraces is immense and dominates the site. Scaling them is a decent workout, but the views are amazing.
The site is only 2800m/9200ft high, relatively low by Cusco standards, and the Incas could plant and grow a variety of crops using these terraces.
The Site
The site itself is much bigger than it seems.
Below you can see the king's throne. On June 24th, when winter solstice is celebrated by the Incas, the sun would shine exactly on that spot during sunrise.
The six monoliths are part of an unfinished temple to the sun god, Inti.
Otherwise, some other pictures from this interesting and impressive site.
How To Say God In Quechua
Below is a video of a guide explaining how to say god in Quechua. You'll hear a long string of syllables and that's it. He also explains the face in the mountain in English.
Next Up
I didn't hike the Inca trail because you need to reserve a spot months in advance. The Inca trail usually departs from Ollantaytamba. In my case, I took the train from here to Machu Pichu, which is coming up next…